Brewmaster Spotlight: Douglas Jarman
March 31, 2017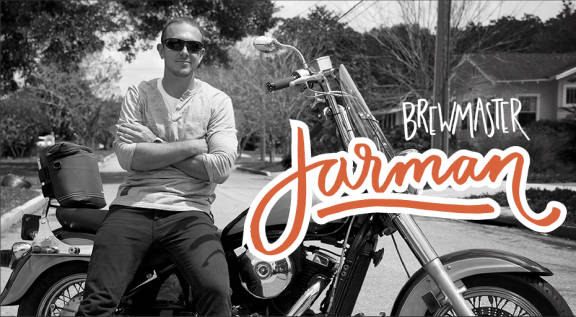 Name: Douglas Jarman
Nicknames: Jarman, Ryan
Instagram
/
Website
When did you start at Digital Brew?
July of 2012
What the heck do you do here?
Mosty illustration,  but I've been know to do a little bit of everything. Compositing, shooting, editing, animation — I'm a bit of a jack of all trades.
What are you listening to lately? Got a playlist for us? 
Here's one, here's another.
I also listen to a lot of Daft Punk. Like…a lot.
What is your favorite movie of all time? Why?
I can't do a favorite movie of all time! I have so many favorite movies for multiple reasons.
Favorite thing about working at Digital Brew?
The people that I get to work with. We're a small business and the people that stick around are the ones that are really passionate about what they do.
Most visited webpages?
Pinterest and Behance.
Favorite podcast?
Sword and Scale, Bill Burr PodCast or Joe Rogan show.
Last thing you watched on Netflix?
Shameless.
Best thing about living in Orlando?
There are too many great things about Orlando to limit my answer to just one thing. All the sun and good riding weather. The great local restaurants and bars. Plus no matter where you are the beach is close by. 
Best advice you've ever been given?
Fake it 'til you make it. When it comes to art there's no wrong way to make something look good. Also, don't be afraid to start over.
When did you first start drawing?
I've been drawing my entire life, but I really made a conscious decision to pursue illustration/design in high school when I was allowed to choose classes specifically for art.
What is your favorite art medium?
Definitely digital. Photoshop, Clip Studio Paint, Illustrator, etc.  I've basically spoiled myself and now and like how quickly I can make changes and put something together.
What advice do you have for someone interested in an art-based career?
Practice what you do every day and don't be afraid to start over on something. Also, something that I've only really learned in the last couple of years is to make sure you finish what you start. Don't spend too much time on something just because it isn't perfect. IT WILL NEVER BE PERFECT. Just finish it, learn from your mistakes and move on.
When are you most creative?
When I'm trying to go to sleep. It sucks.
Favorite artwork you've ever created?
Probably either the Rainmaker logo animation:
Or this:

Want to stay updated with the Brew Crew? Be sure to follow us on Instagram!