5 Tips to Boost Your Video Marketing Strategy
May 12, 2015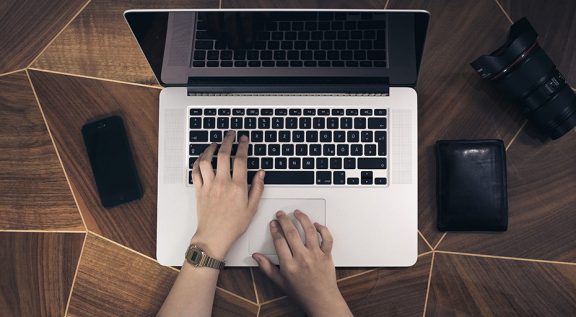 Experts said 2015 and 2016 would be known as "The Year of
Video Marketing
." Now everyone is saying that 2017 will be it too. How is that even possible? Businesses keep on finding new creative ways to use this medium to reach their audience. Videos stand out on social media, giving customers a quick overview of a product without overwhelming them with text. In less than thirty seconds, a customer can get the information they need about a business through a short, visually appealing video. Video content is an important part of a rounded online content strategy, but with an increased importance put on video marketing, now more than ever, a strong stand alone video marketing strategy is key. Here are five things we think your video marketing strategy should include.
Publishing Schedule
Your marketing plan should run consistently, like any of your other online content. Instead of posting a new video sporadically, think in terms of a video campaign. A series of videos is more likely to grab attention and interest from your audience. Once you've decided on the content, create a schedule and stick to it. Schedule the posting evenly, leading up to a product launch, announcement or event.
Short form Videos
The rise of the micro-video app, like Vine and Instagram, has created new opportunity and challenges for marketers. 10 seconds is all we have to deliver a message that resonates and entertains. As challenging as it may be, the payoff is worth it. Brands can quickly send a message that will be seen by a larger audience, especially on Vine and Facebook, where they automatically play as a user scrolls past.
GE is a great example of a brand that uses short form videos. GE was one of the first brands on Vine, launching just one day after the platform was released to the public. Since then, GE has made Vine a staple of its monthly content strategy, posting a total of 80 original vines ranging from DIY science projects to behind the scenes testing in the lab.
Tutorials and Tips
Posting content that is relevant to your line of work is a great way to connect with your audience. Creating free valuable content will establish your business as an expert in your field. Lowe's Home Improvement does an excellent job of posting valuable free content for its customers. Their Youtube channel is filled with DIY videos and tutorials for common home improvement projects. Posting tutorials also provide you with a campaign series potential. Rarely will you post just one how-to video. Provided your content is useful, you'll likely find customers keep coming back to see the next video in the series.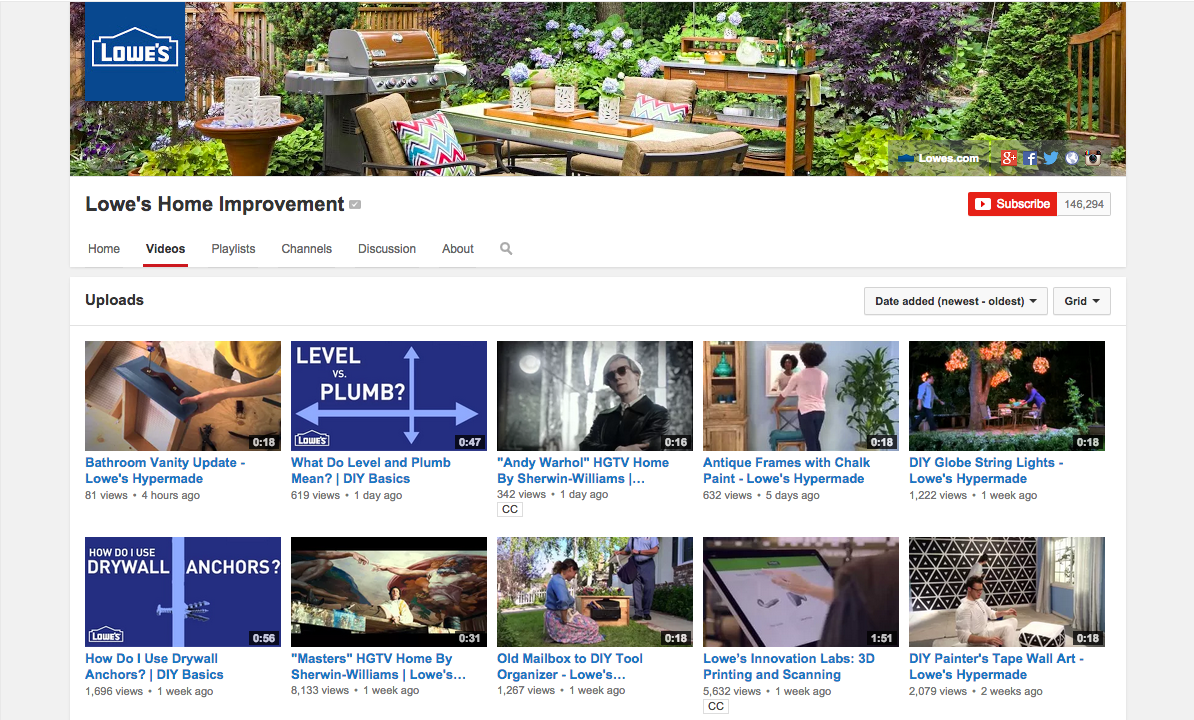 Customer Generated Content
User-generated content is
more likely
to generate a response than company-generated content. Introducing a user-generated video within your other video campaign is a great way to get customers interacting with your brand. Hold contests or offer a prize for the best video showcasing customer use of your product and you'll likely get an overwhelming response.
Call to Action
A great video is useless without a call to action. This is one mistake that unfortunately happens too often to marketers. Customers can enjoy your video and the message, but if they don't receive a CTA, all your hard work might've been for nothing. A call to action can be simple, a "visit our website
www.digitalbrew.com
" or "Call us today 1800-444-000". Just a few words at the end of your video could lead to a conversion that otherwise wouldn't have happened. Video marketing is a great way for your brand to stand out from the competition. Don't let your marketing efforts be lost in the millions of text-based efforts out there. When planned and executed correctly, a video marketing strategy can help your brand reach new customers and turn them into loyal customers.
Have any video marketing strategy tips of your own? We'd love to hear them, tweet them to us @DigitalBrew_co !