Apple Watch, Features and Future Challenges
March 12, 2015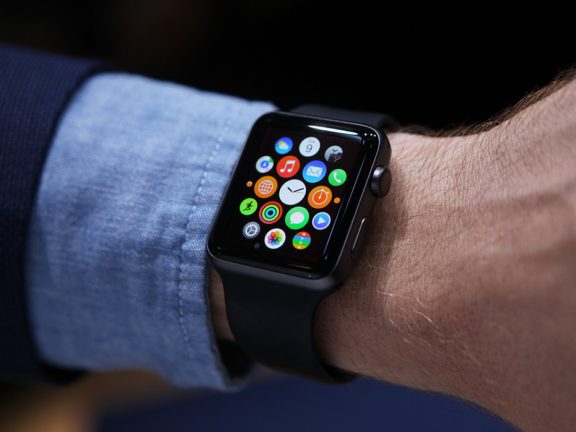 The unveiling of the Apple Watch in early September created a huge buzz within the tech world. The wearable device category is Apple's first addition to its repertoire since the iPad in 2010 (which sold
15 million
units in its first year).  It's not just new technology, though, it's a piece of jewelry. This week's keynote made one thing clear, even more so than an iPhone or iPad, the Watch is a luxury item the company wants people to display on their bodies proudly. Critics have been quick to judge the Apple Watch, but despite their reservations and concerns, Apple is projected to sell 
20 million
alone off the Apple Watch within its first year. Other smart watches within the category haven't seen that much success. Pebble, the first smart watch to launch, says it's sold 1 million units in its two years on the market, while watches from Samsung Electronics and LG under the "Android Wear" banner sold just
720,000 units in 2014
. Here's a list of our favorite Watch features.
Communication
Receives calls and texts-
Not only does the Apple Watch receive your communication, its analyzes it. Watch has technology that enables it to suggest quick replies that you can send straight from your wrist. The catch: in order for this watch to work, you need to own an iPhone. Specifically, an iPhone 5 or newer.
Digital Touch
– Apple's program that encourages wordless communication. Draw photos, send custom Apple emojis or even your heartbeat.  Made possible by Apple's Taptic Engine. This technology taps you on the wrist whenever you receive an alert, notification or press down on the display.
Fitness
Tracks daily movement
– It even reminds you if you've been sitting too long. It'll send you weekly reports and suggest new move targets for the week ahead.
Detailed metrics-
 Includes goals, progress updates and workout summaries.
Other Features
Apple Pay –
 Apple's new virtual wallet that digitizes your banking information. Paying at select Apply Pay locations is as simple as a single scan.
Siri
–
Yes, now Siri will not only be on your phone but on your wrist. Hello Siri
Battery life-
  Apple vaunts an all day battery life for the Apple Watch, but critics are calling its bluff. Dependent on the frequency of usage, the battery life is unique per the individual.
In terms of marketing, the Apple Watch gives companies a whole new creative for online advertising. If there are eyeballs on the screen, there will be advertisements. Industry leaders are warning advertisers against treating wearable devices how they would treat advertising on a smartphone. The amount of time spent looking at a watch is dramatically less than that of a smartphone. Sophie Kleber, Director of Product and Innovation at Huge, advised industry peers to "make it legible and immediately useful." Kleber continued, "People look at their watches continuously throughout the day, for about 0.5 seconds each time. With that in mind, designers should focus on only providing messaging and functionality that is timely (pun intended), of high contextual importance and immediately actionable. If you have to take out your phone to complete an action initiated on the watch, then it's not a true watch use case." It's going to be interesting to see how advertisers adapt to a platform like the Apple Watch. If projections ring true, all eyes will be on the Apple Watch, which leads to the question how will marketers react?  What do you think? Tweet us your response
@DigitalBrew_co
.