Brewmaster Alejandra Berrueta
February 7, 2023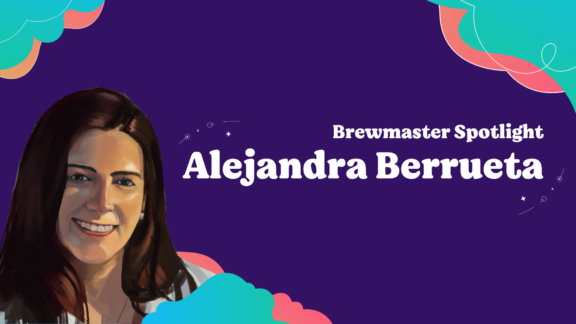 Name: Alejandra Berrueta
Nicknames: Ale, Alesita, Berrueta
Hometown: Mexico City
Where to find you online: https://www.aleberrueta.com/
When did you start at Digital Brew?
At the end of October 2022
What the heck do you do here?
3D animation.
What are you listening to lately?
Probably Jonah Kagen, Leo Rezzi or Manuel Medrano.
What is your favorite movie of all time? Why?
Unbroken or Hacksaw Ridge because they are very interesting and inspiring.
Favorite thing about working at Digital Brew:
The work environment and the people.
Most visited webpage:
Spotify or Youtube.
What do you do in your free time:
I usually paint or watch movies.
Favorite podcast:
I don't really listen to many podcasts, but when I do, I listen to Dr. David Jeremiah or Charles Swindoll.
Best thing about where you live:
The weather and the food.
Favorite quote?
"Your greatest message will be spoken by your life, not your lips." – Steven Furtick
Want more updates from the Brew Crew? Follow us on Instagram!