Brewmaster Spotlight: Cat Henderson
December 7, 2021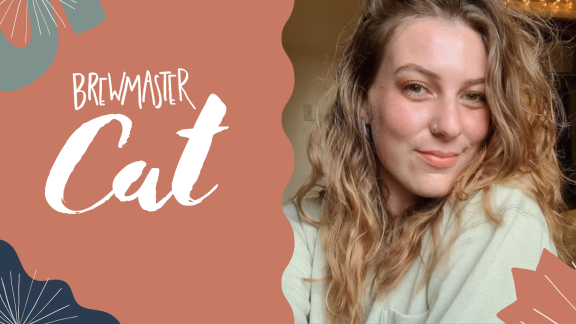 Name: Cathy Henderson
Nicknames: Cat
Hometown: Ocoee, FL
Where to find you online: Instagram – @Cathydhxox
When did you start at Digital Brew?
November 2021
What the heck do you do here?
Assist in all the day-to-day happenings at Digital Brew!
What are you listening to lately?
I've been very obsessed with Elder Island and Peach Pit lately, but my playlist staples include a ton of Maggie Rogers and Harry Styles.
What is your favorite movie of all time? Why?
My favorite movie of all time is (500) Days of Summer. I really love that it doesn't unfold chronologically and you have to piece things together a bit. I also like the different filming techniques they use like the split-screen moment and the flash mob scene.
Favorite thing about working at Digital Brew:
How lovely and welcoming everyone has been! I didn't realize how much I missed the routine of being in an office, especially when it involves working with such creative individuals.
Most visited webpage:
Definitely IMDB.
What do you do in your free time:
I love going to concerts and on picnics! I also spend a lot of time at coffee shops and even more time eating the really incredible meals my roommate cooks.
Favorite podcast:
Song Exploder. It's a podcast where musicians dissect their songs piece by piece. It's so interesting to learn about the behind the scenes moments and all the inspiration behind each song.
Best thing about living in Orlando:
The growth! There's constantly a really cool new place popping up. I also admire the feeling of community and how easy it is to make friends!
Favorite quote?
Another world is not only possible, she is on her way. On a quiet day, I can hear her breathing. – Arundhati Roy