Brewmaster Spotlight: Jossy Amparan
November 8, 2021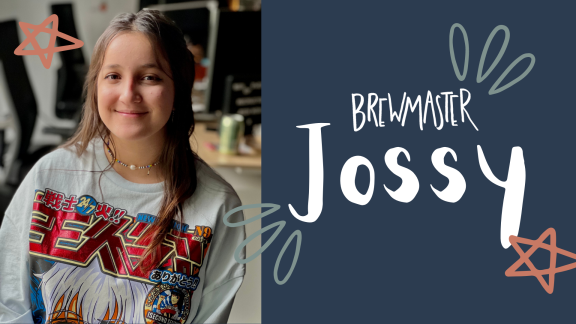 Name: Josselyn Amparan
Nicknames: Jossy
Hometown: Venezuela, Lecheria
Where to find you online: Instagram: @Ohjossy
Also, there is another link on my Instagram profile where you can see my portfolio/work!
When did you start at Digital Brew?
I started on November 1st, 2021
What the heck do you do here?
I move things = animator
What are you listening to lately?
Lately, I have been listening to Samantha Sanchez, Bad Bunny, Camilo, Billie Eilish, Lil Nas X, and different artists on Spotify. When I am working, I always listen to LoFi or ambient music!
What is your favorite movie of all time? Why?
My favorite movie is Tangled. I identify myself with Rapunzel's personality and hobbies. I have loved art since I was a little girl. It is my way to express my thoughts, feelings, and ideas. Also, something that I share with that character is her dream to explore the world.
Favorite thing about working at Digital Brew:
I love the studio! I consider Digital Brew an amazing place to work and learn something new every day. Everyone here has been so nice and has welcomed me. I am excited to do every project and do the best of me in each one of them.
Most visited webpage:
YouTube! I find whatever I need there such as music, tutorials, animations, and other people's work.
What do you do in your free time:
I love to spend my free time with my family and friends, play video games on my Nintendo Switch, watch tv shows and anime. I also like to spend time learning new things by watching tutorials and doing personal projects.
Favorite podcast:
I am not a fan of podcasts, so I just listen to music.
Best thing about living in Orlando:
I love Orlando, and I have been here since I moved to the United States. It's a cool place to go out and discover new things!
Favorite quote?
Trust the process