Digital Brew Wins 22 Telly Awards!
June 14, 2022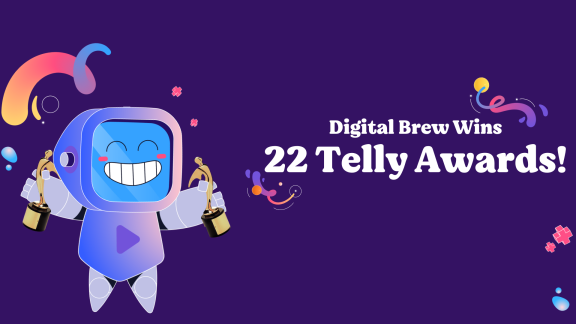 We're proud to announce that Digital Brew has won 22(!!) Telly Awards! Check out our winners below!
Gold Award Winners
Digital Brew Healthcare Ad (also won Silver Award)
Credits:
Illustrator: Nadya Sudjita, Animator: Bella Alfonsi, Writer: Ally Nichols, Producer: Teresa Huff
Juniper Networks Higher Education
Credits:
Writer: Ally Nichols, Animator: Bella Alfonsi, Producer: Jacob Oliver
Silver Award Winners
Bronze Award Winners
What's Next?
We're always brewing something new around here. To keep up on all the exciting new videos we're working on, check out our Instagram! And if you like what you see, feel free to reach out and see how we can help your next marketing campaign!
Let's Brew This!