Digital Brew Wins Best in Show at 2022 American Advertising Awards
February 21, 2022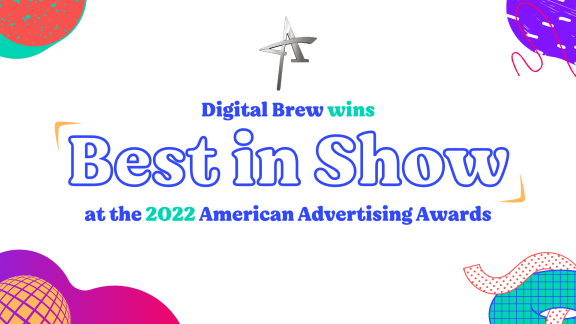 Last weekend, Digital Brew attended the 2022 American Advertising Awards at the Downtown Orlando Mariott. We were thrilled to find that we won 8 silver ADDYs, 2 Gold ADDYs, and a Best in Show ADDY. We are proud of all the hard work our Brewmasters have done to deserve these awards, and thank our clients for making this possible.
Best in Show
We are overjoyed to say that our "What is Neurodiversity?" campaign won Best in Show in the Public Service category of the American Advertising Awards. When Some Spider Studios came to us with this project, we knew it would be a special one. "What is Neurodiversity?" is a set of 3 animated videos, highlighting the different types of neurodivisity we see in children and how that effects how they learn, grow, and interact with the world around them.
This video has amassed over a million views on Fatherly's Facebook.
Credits
Animator: Nick Brown
Illustrator: Andrea Uruburok
Animation Director: Beau Benson
Creative Director: Douglas Jarman
Producer: Michael Cardwell, Jacob Oliver
Gold ADDY Winners
Aside from the Neurodiversity video also winning a gold ADYY, we had another video win gold as well, which was a short 15 second ad we created for ourself.
This ad originally aired on LinkedIn, and was specifically targeted to marketers working in the tech industry. After its original run on LinkedIn, we moved this video to YouTube and Google Ads, where it's seen hundreds of thousands of impressions.
Credits
Animator/Illustrator: Chao Fu
Writer: Ally Nichols
Producer: Teresa Huff, Michael Cardwell
Animation Director: Beau Benson
Creative Director: Douglas Jarman
Silver ADDY Winners
We cleaned up the silver ADDYs with 8 Digital Brew Wins including:
Stay Up to Date!
Lots goes on here at Digital Brew; we're always diving into new projects and submitting to local and national awards, so if you want to keep up with all the excitement, follow us on our Instagram!