How To Launch A Local Video Marketing Campaign (Ft. 30+ Content Ideas!)
August 16, 2017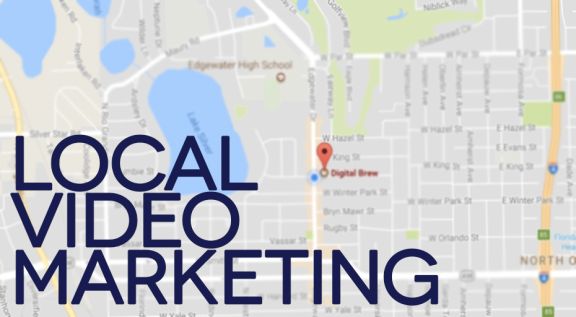 When own or work for a local business, you know it can be difficult to pull in new customers. While other businesses can rely on web traffic from all over the world to support their business, you have to localize your marketing efforts. Luckily, local video marketing can do wonders to promote your business, engage new and current customers and make you more money.
When it comes to video marketing for local businesses, we're an especially big fan of
branded content
here at Digital Brew. Chances are you are, too. We're willing to bet you're a sucker for overhead recipe videos or have tagged at least one friend in a beautiful video from a world-class vacation spot.
When you engage with content that contains a subtle promotion, like sharing a 30-second clip of a monstrous burger, you're actually engaging with branded content. Video, when interesting, helps disguise the more self-promotional aspects of advertising. Provide interesting content, and the customers will come.
Often through sponsored branded content, travel and food accounts dominate the local video marketing game. In any niche, however, you can be successful in local business' video marketing. Here's how:
Create a video showcasing your product or service.
It's really that simple: just record a video.
30 Content Ideas To Kick Off Your Local Video Marketing Campaign
To make it even easier, we've listed 30 local video marketing video suggestions, based on industry, that should spark an idea on how you can use video to showcase your brand.
10 VIDEO IDEAS FOR LOCAL FOOD/RESTAURANT BUSINESSES:
Video of a fork diving into mac and cheese

Shot of a bun smashing down burger

Testimonial featuring happy customer taking a bite

Video of pizza going into oven

Shot of sushi being sliced

Video of cheese being grated onto dish

Shots of any stage of food preparation

Video of dish being plated

Video cutting into a mouth-watering dessert  

Slow motion video of waiter/waitress pouring wine
10 VIDEO IDEAS FOR LOCAL BEAUTY/SPA BUSINESSES:
Video of client receiving massage (we recommend an overhead shot)

Before/After video of facial results

Video of hair color application

Slow-motion video of client shaking out tresses

Video of nail polish application

Close-up video of makeup application

Overview/tutorial video from specialist

Product showcase or spotlight

Video spa tour

Meet the stylist videos
10 VIDEO IDEAS FOR LOCAL RETAIL BUSINESSES:
Video tour of shop

Outfit try-on's (multiple shots combined into one video)

Go live with the season's latest pieces

How-to videos for complicated clothing items

Video showcasing jewelry collection

Meet the owner video

Brand story

video for shop

Slow motion video of interesting fabrics

Video showcasing unique design elements
We really want to know – will you use any of these ideas? If you do, be sure to tag
Digital Brew on Instagram
so we can give you a shoutout for kicking your local video marketing into gear!