What is a Creative Agency?
March 19, 2015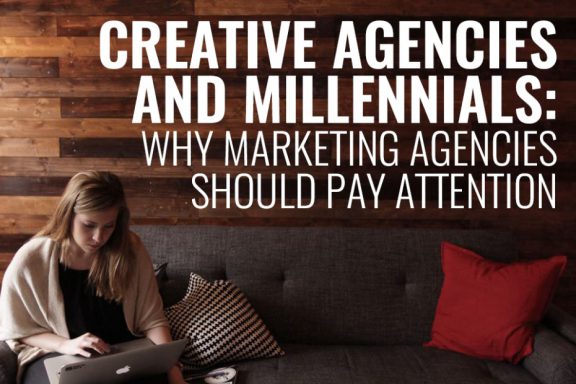 Sounds like an all-in-one deal, right? Indeed it is. Where do marketing agencies fit into this? From marketing.com, the definition of marketing is "an agency that handles all aspects of the advertising process, including planning, design, production, and placement." The secret here is that marketing agencies tend to outsource production to creative agencies or video production companies, positioning themselves as the middle-man. Then arrives millennials. Born between the early 1980s to the early 2000s, millennials grew up in the digital age. They have been surrounded by tech and have experienced digital platforms their entire lives. Now millennials are opening up their own marketing shops and calling them creative agencies. More traditional marketing agencies have struggled to keep up with millennials because marketing isn't something millennials have necessarily had to learn. It's their reality. Millennials are the first generation to be entirely absorbed into the digital world. They market themselves every day, all day through their own social media accounts. It's no wonder an entirely new wave of agencies are on the rise.
Traditional marketing agencies need to keep a close eye on these fresh creative agencies because these strategic, tech-savvy creatives are positioning themselves as the modern approach to marketing. As of now, marketing agencies provide the client with a traditional marketing mix including a public relations strategy, a communication strategy, a promotions strategy and more. These strategies often come in the form of lengthy documents. It is my opinion that creative agencies will stray away from these lengthy documents because they are daunting, difficult for the client to implement and not necessarily more effective. Herein lies the opportunity for creative agencies to evolve into a new hybrid. The content they're creating is designed so precisely that the audience is not aware they are being marketed to. This innovating marketing practice is not only proving to be more effective, it's also giving traditional marketers a run for their money.
Have an opinion? We'd love to hear it. Let us know on Twitter @digitalbrew_co and Facebook