Mood Board vs Style Frames
July 27, 2020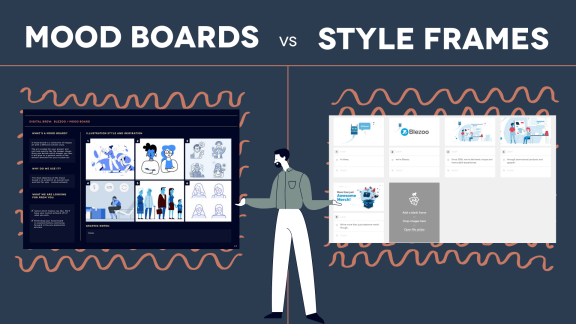 Is there a difference between mood boards and style frames? Is this question even important? Answers: yes and yes.
When you decide to get a kick-ass video from your friends at Digital Brew, we'll go over our production process step-by-step with you. When doing so, you'll notice two steps in our process where we'll first send you a mood board followed by style frames. Many of our clients ask us if there is a difference between the two, and what that difference is, so we decided to write a blog about it.
Mood Boards
Mood boards are what you'll get from us first. These are collections of fonts, illustrations, and colors to help you decide the feel you want in your animated video. These are NOT illustrations of what your final video will look like, more so just inspiration. When we send you a moodboard, we want to walk away with answers to these questions:
Do the mood boards match your brand's look and feel?
If not, where can we improve?
Below is an example of a mood board created for one of our clients.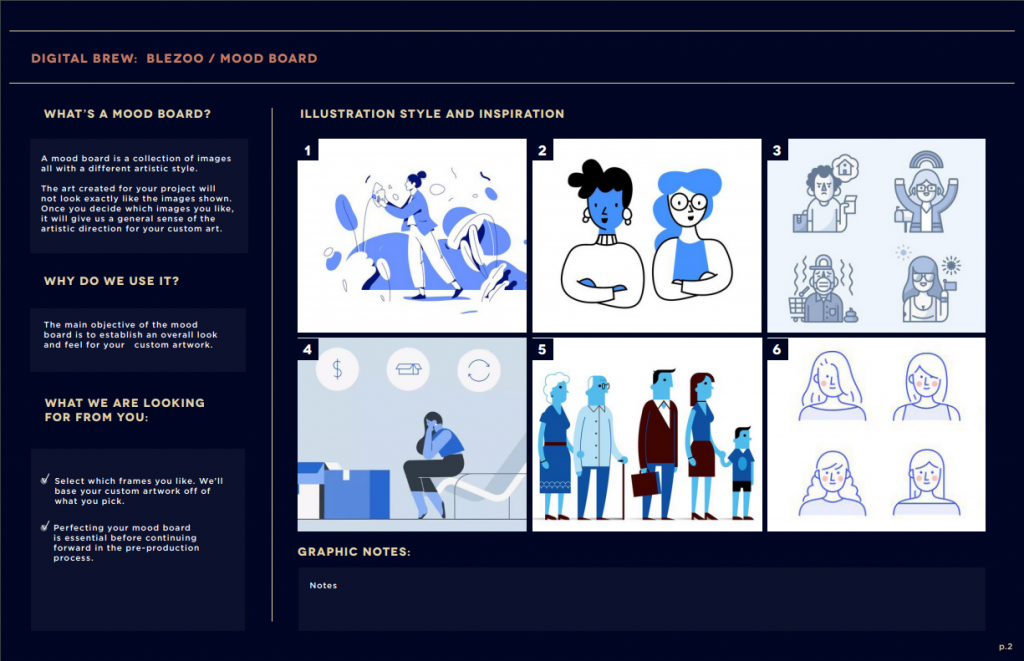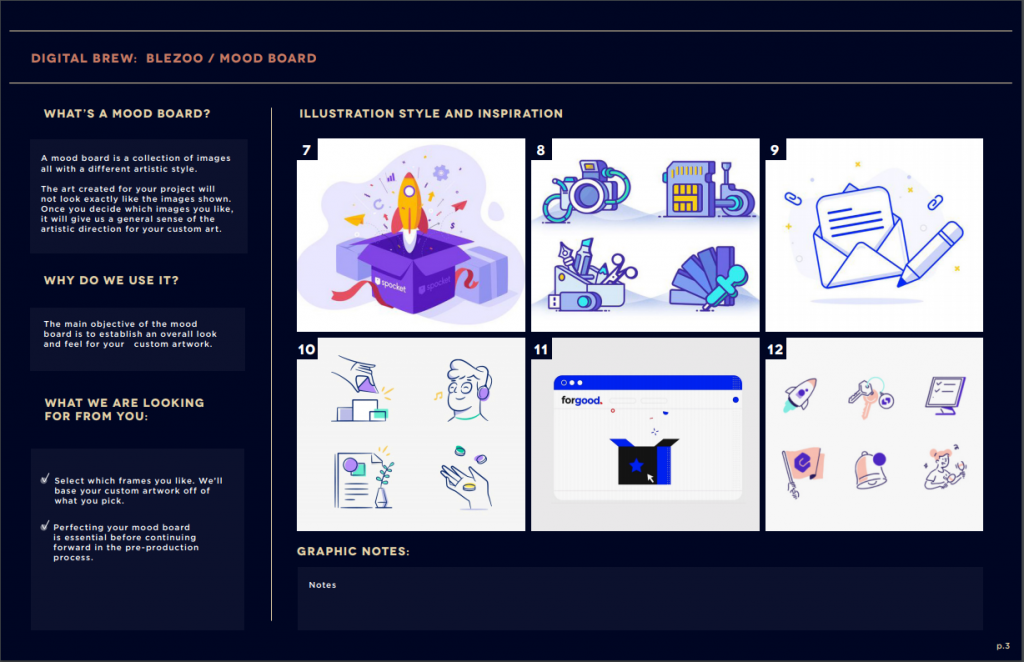 Settling on the mood board is essential before continuing forward in the pre-production process, as this will be how we create the entire tone for your animation.
Style Frames
Style frames are where the real magic happens. That's where all your custom colors and art come to life. When we send you the style frame, you'll get a much better picture of what your final product will look like. With your style frames, we want to get as many edits from you as possible because once the style frames are approved, it's on to animation!
Below is an example of the same client's style frames. Notice how the final art for the video is completely customized, but still reminiscent of what was shown in the mood board.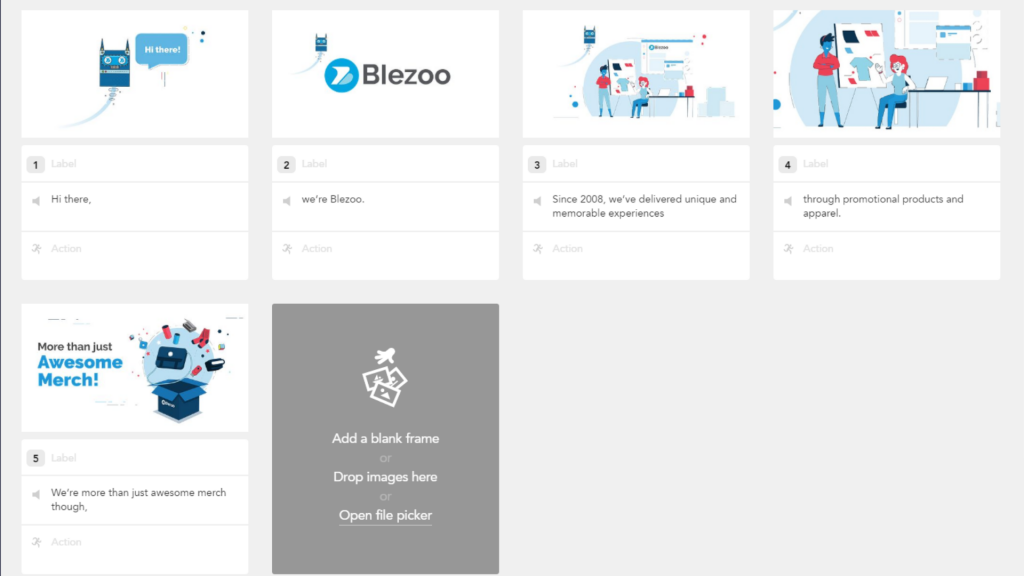 The Perfect Animated Video for Your Business
Besides custom artwork and clever branding, a lot of heart goes into our videos. When we work together to create an animated video that fits your brand like a glove, you'll see that.
If you have any questions about our production process, or want to chat, we'd love to talk with you!
Let's Brew This!