Secret Sauce: 3 Tips for Your Video Marketing Strategy
January 21, 2016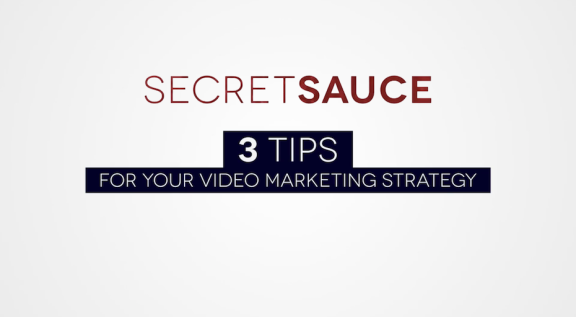 Video content is an important part of a rounded online content strategy, but with an increased importance put on video marketing, now more than ever, a strong stand alone video marketing strategy is key. Here are three things we think your video marketing strategy should include.
1. Form a Plan and Stick to It
Consistency is so important. And if you form a strategy and your prospect expects to receive information from you, you have to be there.
2. GIFs
Everybody loves GIFs and social platforms are just starting to incorporate them. If you know how to use Photoshop to make GIFs, awesome. If not, don't panic! There'are tools like Gifmaker out there for you to make your own. Santa is comin' with some GIFs!
3. Don't Forget Your Call-to-Actions
If a viewer sticks through long enough to watch your entire video, give them a place to go! Don't be shy in directing them to your website.
Want more awesome video marketing tips? Head on to our Youtube Channel for more Secret Sauce!