The Benefits of Educational Animated Videos
April 15, 2020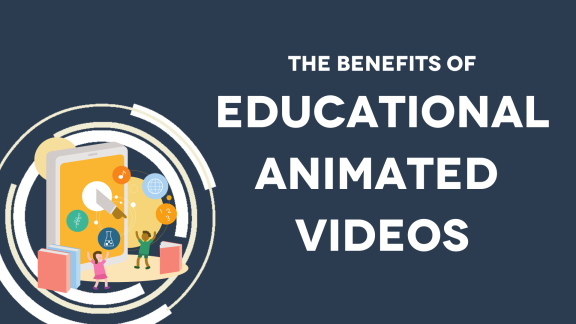 As a teacher, professor, or general knowledge-giver, chances are you're no stranger to presentations. And with recent pushes for online learning amidst the COVID-19 crisis, many educators are looking for creative ways to digitize their curriculum. Enter educational animated videos.
The world of animated videos has endless opportunities, especially when the goal is to keep viewers engaged and entertained. But the benefits don't stop there. Here are a few reasons we believe education and animation go hand in hand. 
Animation is Engaging. Especially if you're working with a young audience, animation is a great way to keep your learners engaged in the material. And really, no matter what age you are, actively listening to a lecture can be difficult without visual aid. In fact, 90% of the information absorbed by the brain is visual, so expecting your audience to truly understand what you are teaching without a visual aid is wishful thinking.

Animation is Flexible. With a custom animated video, there's really no limits to what you can do. From math, to science and social studies, any lecture, lesson, or can be brought to life with the magic of animation. Just check out this video we did for AP. 
Animation is Quick. Unlike other visual tools such as live action videos, animation projects are relatively quick. There's no need to meet in person or hire actors. Once the script is written and depending on the length of the video, the animation process takes a matter of weeks.

Animation is Timeless. One of the best parts about animated videos is their lifespan. Especially since subjects like history or math don't often change, animated videos covering these topics can last you 10 or more years, making them essential curriculum material to have in your teaching arsenal. 
The Educational Animation Experts
An important thing to remember when it comes to animation is that there's a right and wrong way to do it. Sure, some companies may offer exceptionally low prices and take a week or less to deliver the product, but with them, you sacrifice quality. There's nothing worse than putting effort into a video only to have your viewers too distracted by cheap animation to actually learn anything. 
It's time to take your curriculum to the next level with help from the 17-time Emmy Award winning team at Digital Brew. Want to see more work we've done, or have questions about animation? We'd love to chat with you! You can pick a time here.
Let's Brew This!