Video Marketing Stats for 2022
January 28, 2022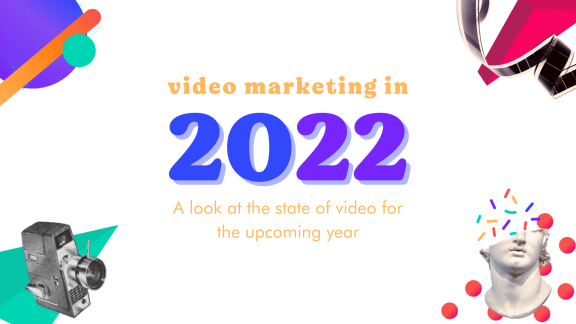 Here we are! Another year is behind us, which means there's a whole new set of video marketing stats for 2022 just waiting to be devoured by voracious marketers.
Lucky for you, Digital Brew is here to serve you some nice juicy stats on a silver platter. We conducted our second annual Video Marketing Survey, where we asked over 3,000 of our contacts to answer a few questions about how they use video in their marketing strategy, and what they expect to do with it in the upcoming year.
Enough talking, let's get to those stats!
The Video Stats for 2022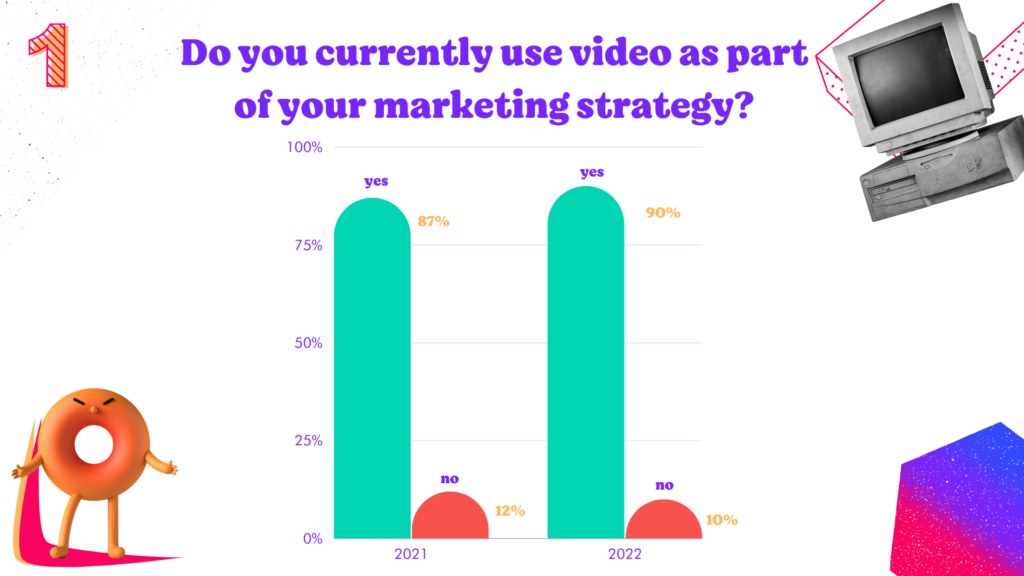 Last year, 87% of the marketers we asked to participate said they already used video in their marketing strategies. This year, that increased to 90%, and we only expect that to grow as the year goes on.
Most marketers use video on their website, whether that's as a header, a homepage hero video, or a conversion tool on landing pages. The second most used platform for video was for paid campaigns or on social sites such as Facebook and LinkedIn. Video for sales pitches and in email campaigns were a close third, however there are a myriad of ways to use a well-made video in your marketing campaigns.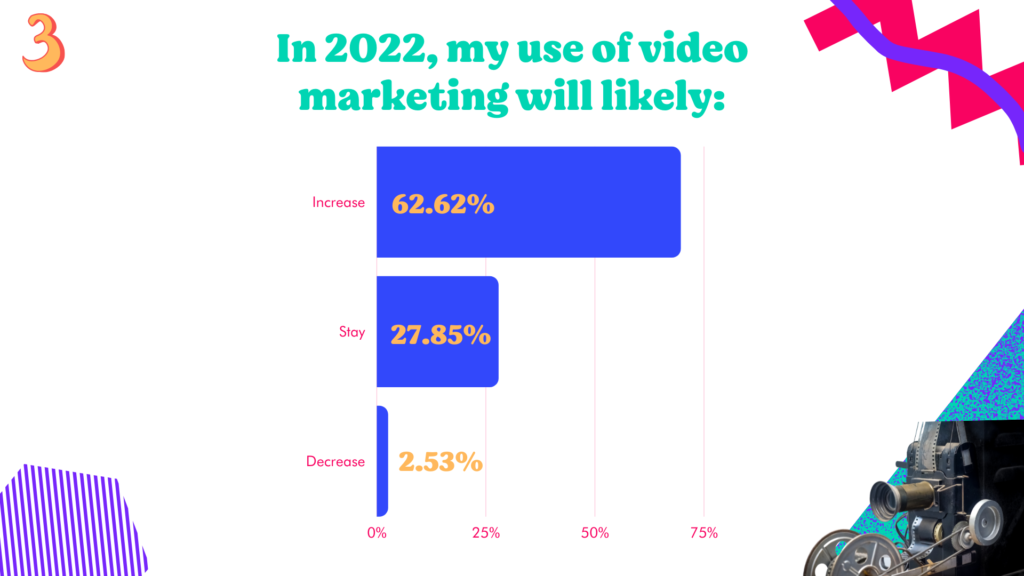 Because so many companies already use video in their strategy, it's not a surprise that nearly 30% of them said their use of video would stay the same. But of course, more video is always better (yes we're biased, but it's also true). Over 60% of surveyors said their use of video marketing would increase in 2022.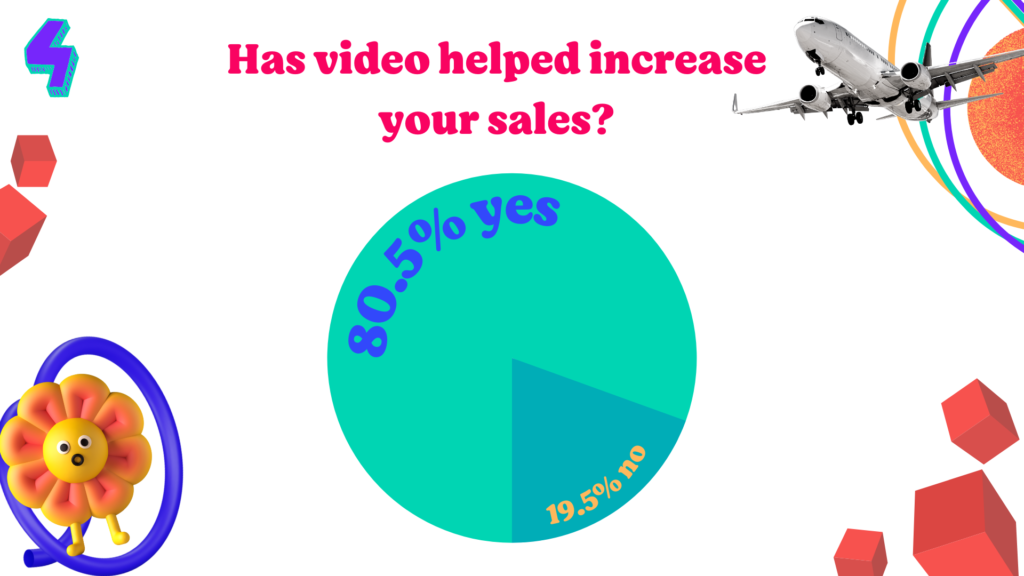 This one is a simple graph. Simple, but powerful. 80% of marketers say that they saw in increase in sales in 2021 because they used video in their marketing.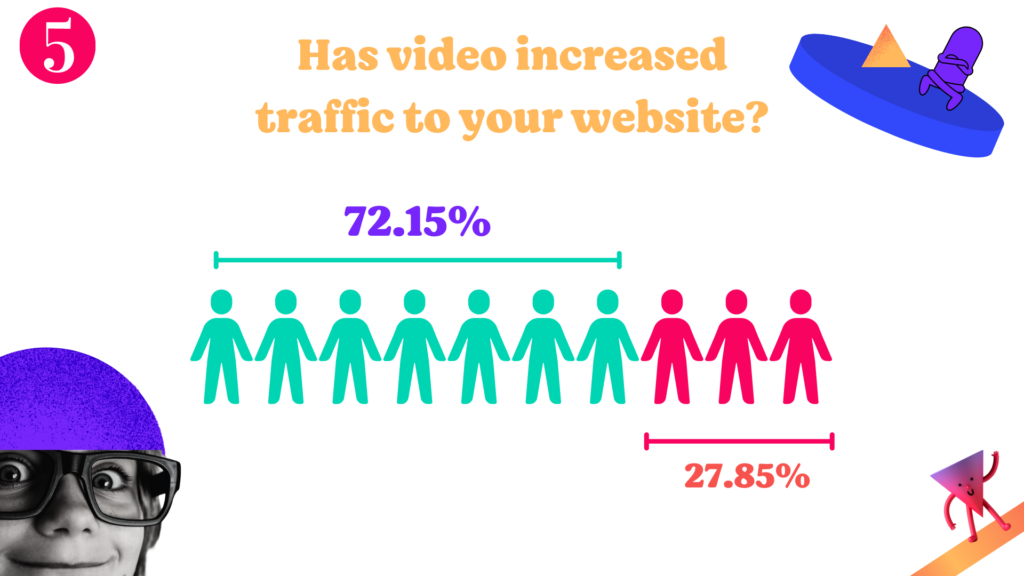 Videos drive clicks. That's all there is to say about that. 72% of marketers who used video in paid ads or on social media said that it increased traffic to their website.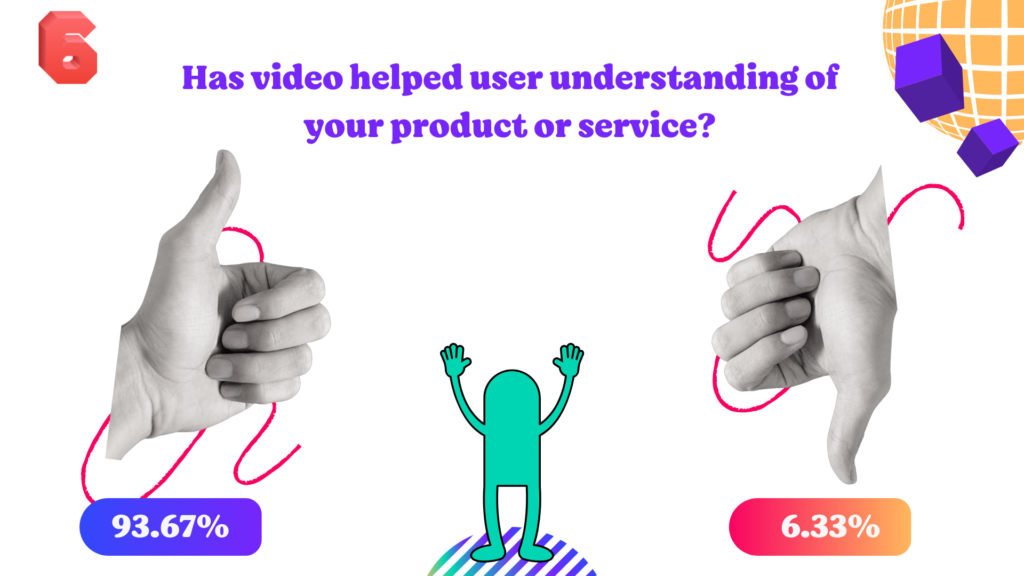 If there's one thing we want you to take away from this survey, it's that videos are the BEST way to explain your product or service to your audience. Short videos combined with captivating visuals will always out-perform and other type of media when it comes to information retention. If you want your audience to remember you, use video. Period. It seems over 90% of marketers agree with us.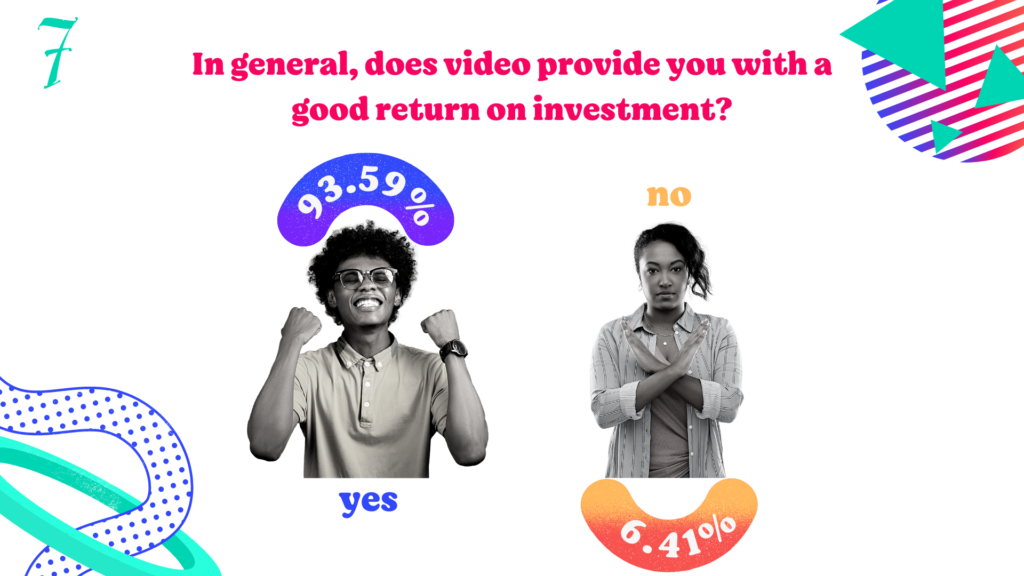 We know, we know, It all comes down to ROI. Getting a customer, high-quality explainer vide is an investment, but nearly all marketers agree that it is well worth it.
Start 2022 Off Right
If you want your marketing efforts to succeed in 2022, it's time to implement video. Or, if you already have, you may want to look at refreshing an old video you're using, or adding another to your arsenal.
Either way, turn to your friendly video marketing nerds for help! At Digital Brew, we live and breathe video marketing, and always love chatting, brainstorming, and answering questions anyone has on the subject. SO, if you're like most marketers looking to increase or continue your video marketing efforts, see how we can help by setting up a time to chat with us here!
Let's Brew This!