What's it Like Working at an Animation Studio in Florida?
February 4, 2020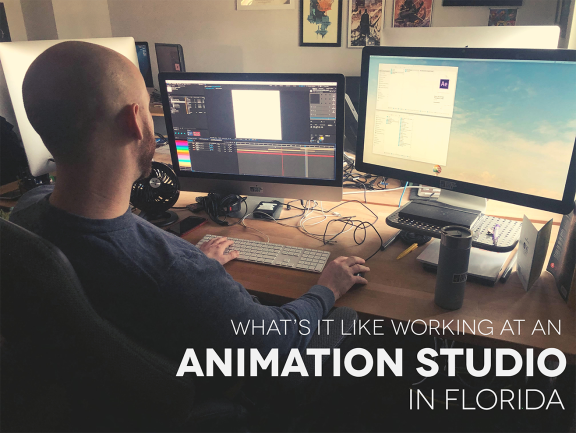 As an Animation Studio in Florida, you may wonder how companies like Digital Brew hold up to the big dogs like Disney and Universal. While we are an animation studio, the types of videos we produce here aren't your typical 'animated shorts'. We specialized in creating animated marketing videos for a huge variety of clients, to help them explain their product or service.
We know, it doesn't sound as fun as creating the next big Pixar film, but working at an animation studio, especially in Florida is probably one of the most exciting (and rewarding) jobs you can have.
Work Hard Play Hard
At Digital Brew, we work hard but we also know when it's time to take a little break and play hard. Every so often, we'll take a day off as a company to have a little fun. In the past we've been go-karting, taken on escape rooms, and even checked out Volcano Bay. Here's a little peek at one of our company outings:
Hear From the Brew Crew
So, clearly working here is a blast, but you don't just have to take this disembodied voice of Digital Brew's word for it. Here's what some of our awesome artists and animators had to say about what it's like working here:
"I feel really lucky working in an animation studio every day," our animation director Beau said. "We all work in a big open office, so while everyone has their own workload that we're focusing on, we're always available to collaborate and talk things through."
What's the best part of working at an animation studio in Florida according to Beau? "Working with such creative people all day who naturally share a lot of common interests and are eager to make great stuff."
As you may have guessed, we have more than just animators and illustrators here at DB, and they love working here too. Just hear what our Project manager Teresa had to say on the matter.
"Working for an animation studio has been the most fulfilling and rewarding experience," she said through her passion piercing through our company Slack channel. "It is so inspiring to be working among such a talented group of individuals who all blend their talents so well together. To see what they craft together from a bunch of text and turn scripts to works of art and visual stories – it's beautiful!"
Oh, and did we mention we made it onto the 2019 Inc. 5000 list? So not only do we have some of the coolest jobs here, but business is booming!
Let's Get Social!
Alright, we'll stop bragging now. But clearly being part of an animation studio is pretty rad. If you want to know more about what it's like working here, and see some of our daily shenanigan- uh, we mean projects, follow us on Instagram!