Top 5 Animated Explainers for Finance
January 4, 2023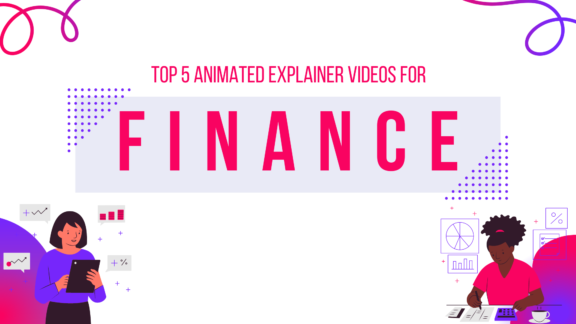 Welcome to our latest (and final) Top 5 blog! So far we've covered animated explainer videos we've made for healthcare, tech, manufacturing, and apps. This time, as the title says, we're going to look at videos we've made that relate to finance.
Constellation Animated Explainer Video
Since Constellation is all about breaking down the status quo in the banking world, we thought we'd craft a video that does the same. Using their name as a jumping off point, we were able to lean into the themes of space travel and the advancements of technology. This explainer is one of our favorites because of the magnificent art and animation. Our Brewmasters really put their all into this one!
Basware Smart PDF Animated Explainer Video
For this animated explainer video, Basware wanted to showcase their service that allows you to digitize PDFs to easily extract data from invoices. Sounds like a smart idea to us. Hence the name, Smart PDF.
Olsen Thielen – 100 Years Animated Explainer Video
Olsen Theilen came to us looking to celebrate they're company's 100 year anniversary. Wow! That's a long time to be around. There's probably only a handful of companies that can say that. Anyway, they wanted a video that not only captured their history, but also their commitment to quality over that amount of time. Take a look for yourselves and see how great our brewmasters did!
Wolters Kluwer Animated Explainer Video
Wolters Kluwer wanted an animated explainer video to capture their ability to change over the course of their rich history. They've been around for 200 years! Take that, Olsen Thielen. We're kidding, of course. But they did want to help show how part of the way they've lasted so long, was because of their innovation over time and how they regularly adapt and look to the future. We believe our brewmasters nailed it!
Ingenico MCP Animated Explainer Video
Multi-Currency Processing. It's not something we'd know much about (well maybe some people here do). But it's a service Ingenico offers and they wanted an animated explainer video to show how their service can help companies do business more effectively on a global scale. We're super proud of what our brewmasters pulled off with this one!
Financial Brew
Well, that concludes our Top 5 series of explainer videos! It's been a nice little trip down memory lane for us as we've gotten to look back on a lot of great videos made by past and present brewmasters. If you've seen something you like and are ready to let us help take your marketing strategy up a notch, you can always reach out to us here.
Let's Brew This!